ALL-NATURAL DOG TREATS - 5 REASONS YOUR DOG LOVES THEM!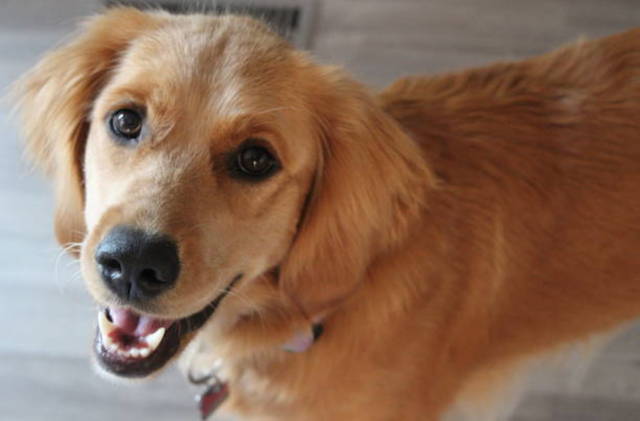 All-natural dog treats are different from regular dog food because they are made with better ingredients and will nourish the organism of your doggy, regardless of its breed or age.
Do you want the best for your dog?
Do you agree that a healthy dog is a happy dog?
If your answer is yes, then you need to switch from the regular food you are probably feeding your canine friend now to something healthier and better. Think of all-natural dog treats as organic food for humans – it is simply better and easier to digest. [G1] 
If you are not yet convinced that your dog's diet is very important for its health and wellbeing then you need to know more information about this subject. Please sit back, relax, and enjoy reading these 5 reasons why you should feed your dog all-natural treats.
WHY BUY ORGANIC DOG SNACKS?
1. HIGH-QUALITY MEAT
If you take a look at the label on a dog treat package, you will find out more information about the ingredients inside. If you are buying regular food, in most cases you will see something like "derivates of meat" which basically means skin, any animal part and might even include nails and feathers.
Do you think this is healthy for your dog? Of course, it isn't.
On the other hand, all-natural dog treats are made with high-quality chicken or beef meat and they don't include derivates or other ingredients which are both non-tasty and unhealthy. The only ingredient in Good Doggy Treats is 100% chicken.
This means that your dog will benefit from wholesome nutrition and it will contribute to its overall health and wellbeing.
2. NO HORMONES
Growth hormones are dangerous for human health as well as for dog health too. All-natural dog treats are made from chicken which hasn't been pumped with growth hormones and this means that your four-legged buddy will remain healthy and happy in the long run. Regular dog food might contain a lot of hormones in the meat and that's why you should stay away from it.
To find out the exact contents of the food inside the package, make sure that you check the label before buying and only purchase from trustworthy brands which have lots of positive reviews. Natural dog treats can also be bought online these days and one of the best places to do that is obviously Amazon.
3. NO ANTIBIOTICS
Just like chicken and beef are pumped with growth hormones, they are also injected with antibiotics to make them more resistant to different types of diseases. This is not a good thing because these antibiotics will eventually get into the organism of your dog and it will start to develop immunity to these antibiotics, predisposing it to a wide variety of illnesses and diseases.
By switching to all-natural dog treats which don't contain antibiotics, you are protecting the life of your dog and don't put a strain on its immune system.
4. NO COLOR-ENHANCEMENTS
You probably already know that manufacturers artificially enhance pet food and treats with different types of attractive colors, making them more enticing to both pets and their owners. Large brands might also use artificial flavors and other additives just to make the treats more attractive.
This can potentially be harmful to your dog in the long run and that's why it's a good idea to switch to all-natural dog treats which don't contain additives, flavor and color enhancements or preservatives. The food is as clean as it should be and this will protect the health of your beloved furry friend.
5. NATURAL DOG FOOD IS EASIER TO DIGEST
Just as some people are allergic to certain types of foods or are lactose intolerant, for example, dogs can also be predisposed to certain allergies if they ingest food which is not compatible with their system. This can lead to complications for your little buddy and the last thing you want is an urgent visit to the veterinarian.
To prevent such unfortunate instances, make sure that you feed your dog all-natural dog treats on a regular basis. Avoid artificial sweeteners, flavors, and fancy colors. Check the label each time before buying because this is what a responsible and loving pet owner should do.
IN CONCLUSION:
Best of all, natural dog food is getting increasingly inexpensive these days because more and more people are buying. Pet owners have finally realized that the diet of their dogs is important as much as their own diet and they strive to purchase different types of all natural dog foods to protect the health of their beloved pet!