How to Identify Healthy Dog Treats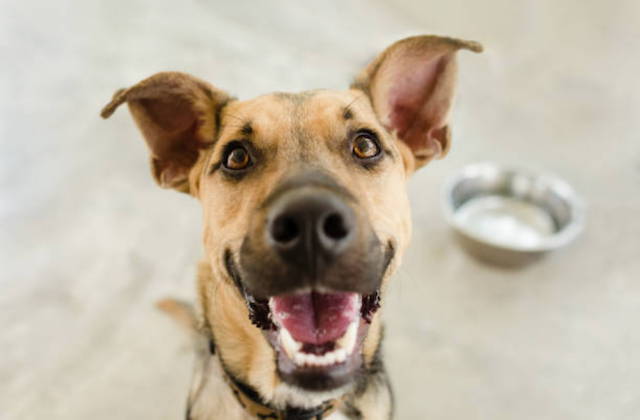 There are many reasons to give your lovable pet a treat. Whether they just performed the trick you've been drilling for a week, they successfully took care of their business outside, or you simply want to give a little love to your pup, treats are a daily event in most pet-loving households. This is why it is important to make sure your dog is getting not only something they love, but also something that is healthy for them.
Unhealthy dog treats can be a nuisance on you and your dog. They may contain many additives and chemicals and your pet is unknowingly eating these. However, finding dog treats that are as healthy as the company claims is not as simple as one might think. Many people may simply look for an organic label, grab something off the shelf, and move on with their shopping.
This post will share some helpful hints when it comes to identifying healthy dog treats.
Why It Matters
The negatives of mass-produced unhealthy dog treats can become a very personal problem for you and your pet. One of the largest issues is unhealthy weight gain. Obesity is becoming more and more of a problem in the canine community at large due to unhealthy treats and food. Food without proper nutrients can lead your dog to overeat.
Furthermore, additives and hormones affect your dog even if they are only given to the animals the treat is produced from. Antibiotics may be passed to your animal which can make them grow resistant to certain antibiotics.
What to Look For in a Healthy Dog Treat
Healthy dog treat suppliers vary and while choosing a natural snack you can easily become confused about what to pick. There are a few simple things you should look into before digging in-depth on the ingredient list.
Simple Packaging
When a company has an extravagant packaging and design, it may lead customers to believe they have a large margin of profit. Large profits are commonly made by providing a product that is not up to par and is produced with cheap, low-quality food sources.
Easy to Eat for All Dogs
For dogs, size does matter. When treats are too large and cannot be easily broken apart, they can be a hazard or completely useless to smaller dogs. Even if your canine is large you should opt for smaller little goodies, especially for training since you may be going through a lot of them. You don't want to replace an actual meal with several large treats.
Eco-Friendliness
Sometimes you can see the environmental awareness of a company with one glance at their product. Recycled packaging is an easy tell when looking for a company that is doing their part to keep the planet green.
Ingredients!
We know that what a healthy dog treat is made of is the most important aspect of the snack. To make sure your dog is receiving all of the nutrition they need, try to follow some guidelines when purchasing.
When listing ingredients, it is done is the order of the ingredient with the largest weight. The first items listed are generally the most important and make up the majority of the content. You will find that Good Doggy Treats contain only one ingredient - 100% all-natural chicken!
Out of all of these components, it is always best to buy whole foods—that is, ingredients that are minimally processed. All of the ingredients listed should be easily recognizable. If the ingredient is not specified to a specific animal, for instance a broad statement like 'meat derivatives,' then it is best not to buy.
Organic?
A good sign of healthy dog treats is whether the ingredients are listed as organic. There are certain standards that organic-labeled food and treats need to meet. The animals must be free-range and not subjected to any hormones or harmful antibiotics that can be passed to your pet.
What to Avoid on the Hunt for Healthy Dog Treats
Certain things in an ingredient list for dog treats can easily be pinpointed as awful for your pet's health. The more processed a dog treat is, the higher chance of contamination it has. Examine it closely to ensure it contains none of the following in the listed contents.
Additives
This includes flavor enhancers, food coloring, and most preservatives. Food preservatives are not always the enemy; there are certain ones like Vitamin C and E that are safe for animal consumption. Know that if a healthy dog treat does not contain preservatives then the storing methods need to be examined and met with diligence.
Added Sugar or Sweetener
Having too much sugar too often, even artificial sweeteners, is a leading cause in animal tooth decay, as well as a contributor to obesity in pets. The only types of sweetening products that should be in a healthy dog treat are completely natural. Natural sugar can be used in small doses. Other great natural sweeteners that are food-centered include honey and applesauce.
Soy, Corn, or Grain
Dogs are naturally carnivores and need a high protein diet. Many treats may substitute meat with cheap alternatives like soy or corn. These alternatives do not give your animal the nutrients they need and the company is blatantly cutting corners on cost. This replacement can result in muscle loss for your dog or could even be a common allergen for different breeds.
Choose Healthy Dog Treats For Your Furry Friend
Do not let treats affect the healthy balance of food your dog receives. If your dog is suffering from on-going health issues, the best course of action is to see a vet about the healthiest treats for your pet. Every dog is different and will have its own response to different tastes and flavors.
A sure way to get a healthy dog treat your dog will enjoy is to seek out the ingredient lists. All-natural meat dog treats can contain little to no added ingredients, and the livestock is treated in ways to make the product organic.
Good Doggy Treats are a healthy and 100% natural snack for your dog. Our products take the guesswork out of finding grain, chemical, and additive free dog delights. No matter the size, any dog can easily eat and enjoy these healthy treats made right here in the United States.