100% Grain Free Dog Treats
The Chicken You Buy at the Grocery Store for your Family...
is the Same Chicken We Buy to Make Good Doggy Treats

Hear From Fellow Puppy & Dog Lovers
Why Choose Our Healthy Dog Treats?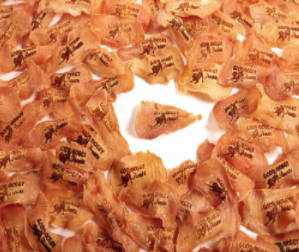 100% Grain Free Dog Treats
Good Doggy Treats was founded by two health conscious dog lovers, Janette & Tony Buonaiuto. Their puppy Coco never cared for the expensive organic dog treats in the pet store. Niether Tony or Janette would ever feed their little pup something that they couldn't pronounce. Unfortunately, most canine treats were highly processed, filled with chemicals and not grain free. What started off as a project for their own doggy turned into a big hit among their neighbors and friends. Soon they started making grain free puppy treats for more than just their friends. A short six months went by and their small project turned into a full fledged business.
One thing that's never changed is the ingrediants of Good Doggy Treats. You can count on our Treats to be Free of Grains, healthy and easily digestable for any dog. Small dogs, medium dogs and even large dog love our treats. We add zero chemicals, no additives and we've been voted the Best Grain Free Dog Training Treats.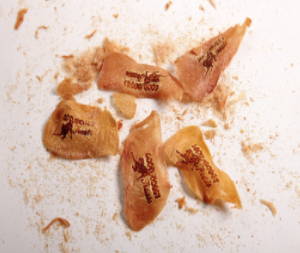 Healthy Treats for Puppies & Dogs
On the search for the healthiest puppy treats you'll run into both overpriced organic treats that taste like cardboard to your dog and homemade dog treats that were created in a dirty kitchen. Good Doggy Treats met the need of dog lovers for a homemade healthy dog treat by combining safety and affordability. Our Grain Free Puppy Treats are an excellent choice for puppies and granddogs alike.
Questions? Give us a call at (855) 825-9400
Frequently Asked Questions
Are Good Doggy Treats safe for puppies?
Good Doggy Treats are not only safe for puppies, but one of the preferred grain free puppy training treats used by dog trainers. Our treats are easily breakable and easy to digest for even the smallest pups. We're proud to be one of the heathiest puppy treats on the market! Often chemicals and additives are added increase a dog treat's shelf life which can harden the treat and create a choking hazard for small dogs. Our treats are not processed with any additives or chemicals. The treats we've formulated for our dogs are dehydrated instead. Keep in mind our furbaby Coco is about the size of most puppies.
Questions? Give us a call at (855) 825-9400